---
2016.12.20
FREE THE TONE Tri Avatar Multi-dimensional Chorus TA-1H won GUITARIST MAGAZINE Gear of the Year 2016 Modulation, Reverb & Delay award. Also the Tri Avatar was picked for the Rigs of the Year: Killer Contemporary at the same time. We are very proud that our Tri Avatar was awarded the GEAR OF THE YEAR 2016.
Guitarist magazine subscription :
http://www.musicradar.com/guitarist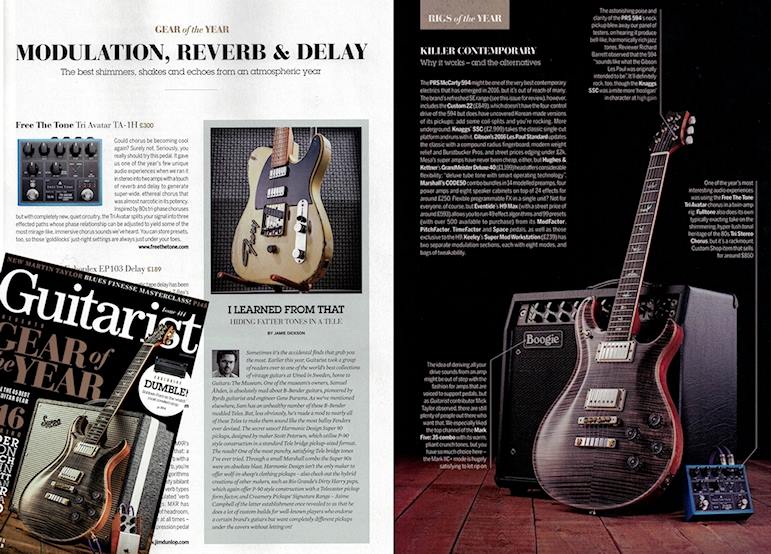 ---
2016.11.28
We would like to introduce MIYAVI's gear that he used for his MIYAVI Japan Tour 2016 "NEW BEAT, NEW FUTURE" at Makuhari Event Hall on October 10, 2016.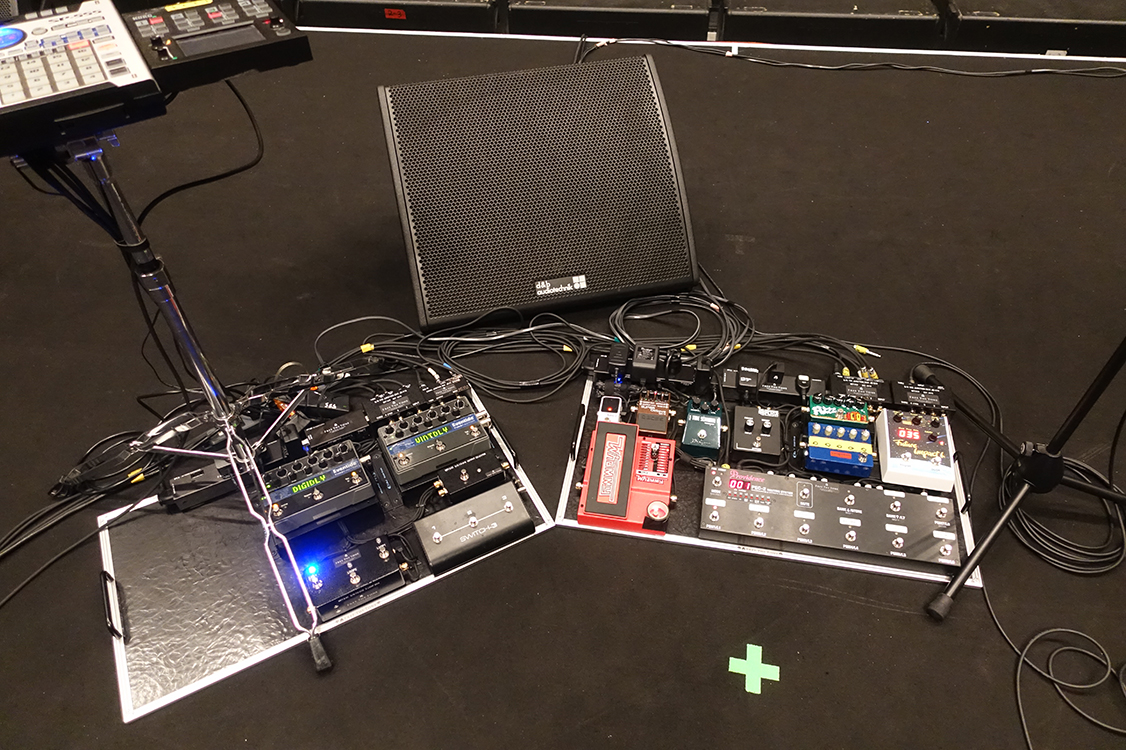 ---
2016.11.14
FREE THE TONE Recording Studio"On-pa"has been completed.
The studio is comprised of the control room which has a very lively and naturally reverberant sound, and the booth which has a deader, more acoustically neutral and less resonant sound.The height of the ceiling is approximately 3.7m which provides an open feeling. The studio will be used not only for recording but also for development of new products. We will be able to carry out various tests on products at real-world volumes.
The design and construction of this studio was done by Acoustic Engineering.
PHOTO:Takashi Yajima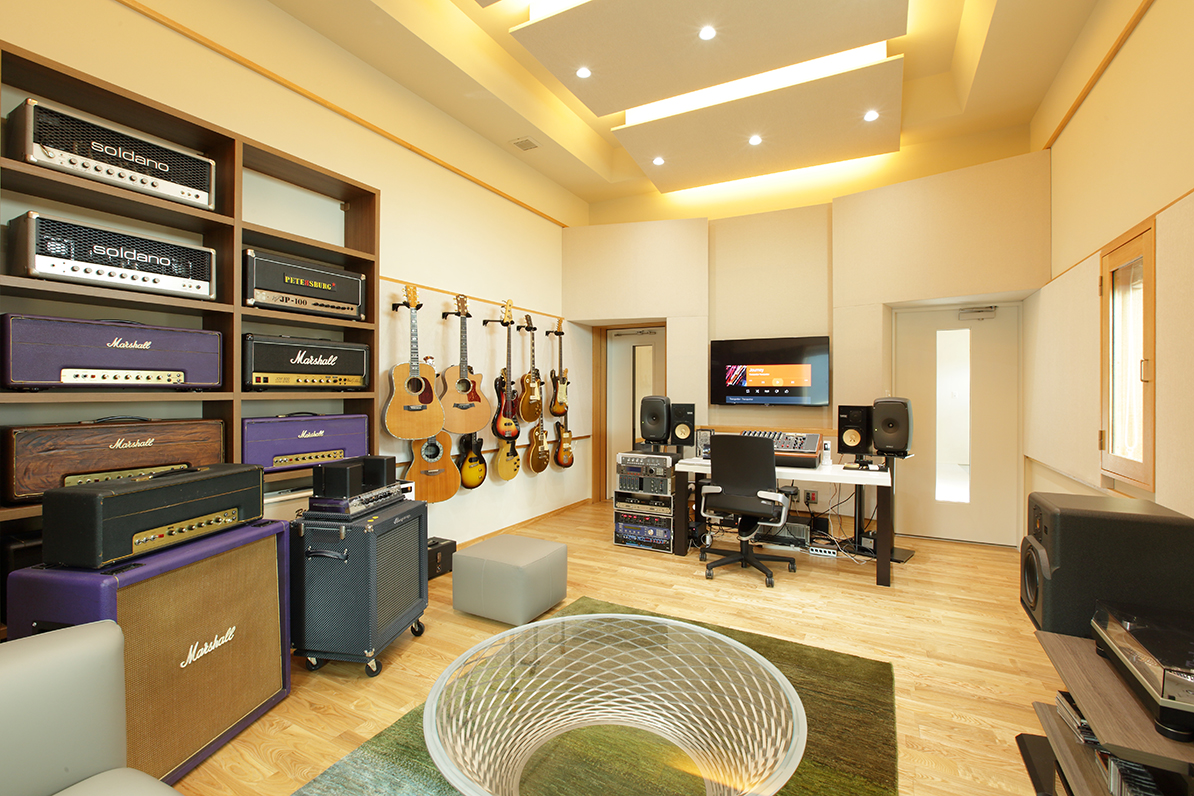 ---
2016.11.01
The Music China show was held from October 26 to October 29 in Shanghai. FREE THE TONE products were displayed at the booth of our official distributor Red Music Works China and we had many visitors every day during the show. Many of them tried out the new Ambi Space there and they all said that they look forward to its release. Thank you very much for visiting us.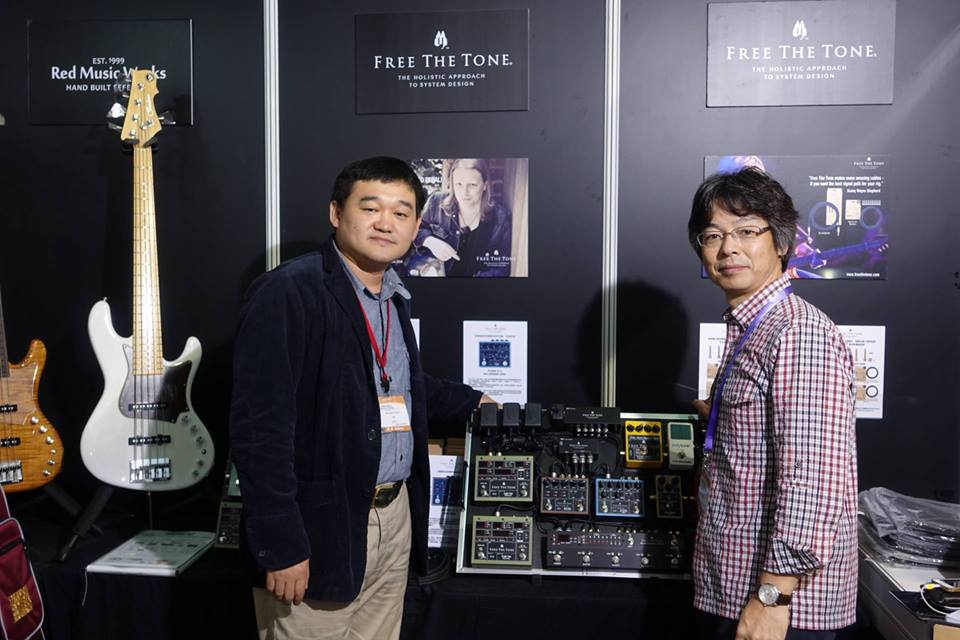 ---
2016.09.19
We had a "System Construction for Guitarists and Bassists Seminar" in Taipei,Taiwan on September 11.
The seminar in Taiwan was the first in the overseas market but a total of more than 50 people, including professional musicians, attended, which makes it the largest seminar we had ever held.
The audience was very dedicated and many of them took notes. In the Q&A session, we had a lot of questions about things like phase, the difference between INST level and LINE level, and the best way to connect a FUZZ. Also many of the attendees had already read the book "System Construction manual for Guitarist and Bassist" which was written by Yuki Hayashi and published by Ritter Music.
We are very glad that the know-how FREE THE TONE has acquired over the years will be useful for overseas customers and we are happy that we can contribute to their joy of playing.
We intend to continue holding seminars in the future.
I really thank Mr. Yongkai Kuo of Sound Sketch and his staff who helped us to arrange the seminar in Taiwan this time.
And finally, thanks to everyone who attended our seminar.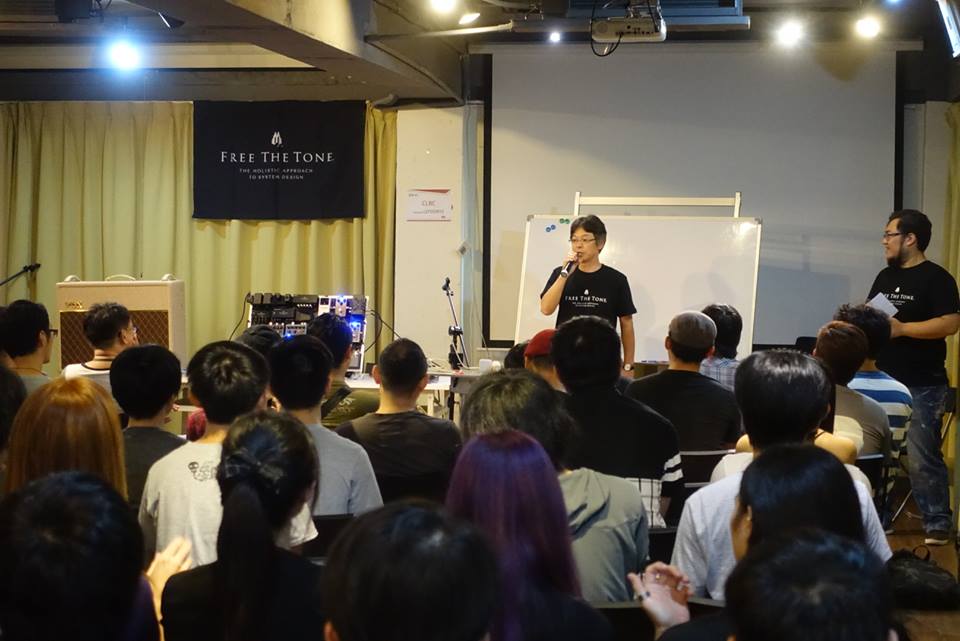 ---
2016.09.15
We had a "System Construction for Guitarists and Bassists Seminar" at RISE in Tainan, Taiwan on September 10.
A total of 15 people attended the seminar. As they were all very interested in making pedalboards, we had a lot of questions from them.It was very a exciting seminar. Thanks to everyone who attended our seminar.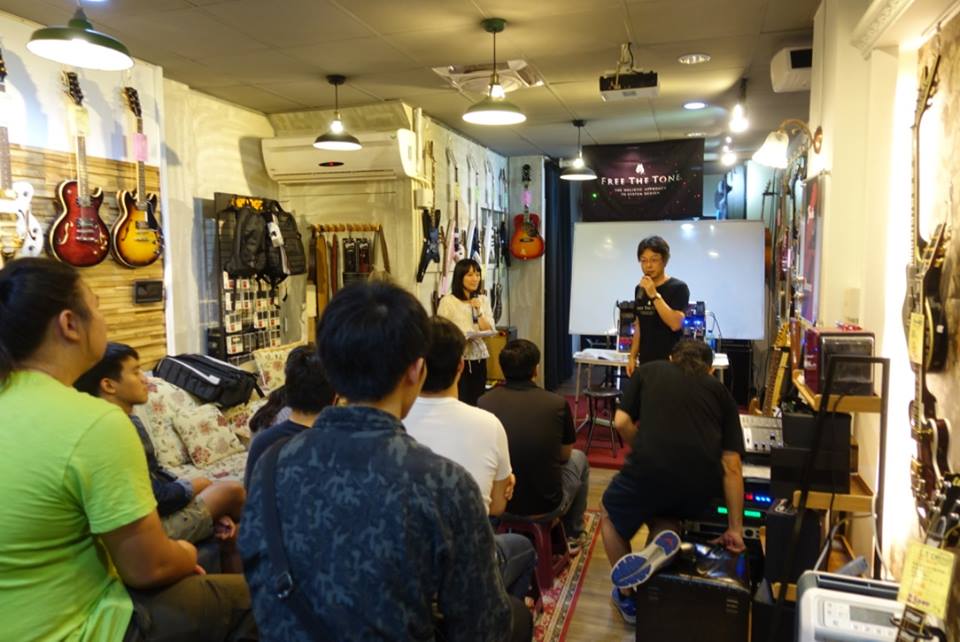 ---
2016.07.11
Yuki Hayashi went to Josh Smith's first live performance in Japan on July 8. We often see him playing on YouTube but the live performance is something quite different. He is an AMAZING guitarist!!
Pleaes check out his CDs. http://www.joshsmithguitar.com/
He really likes the FREE THE TONE instrument cable CU-6550STD and has been using it for a while.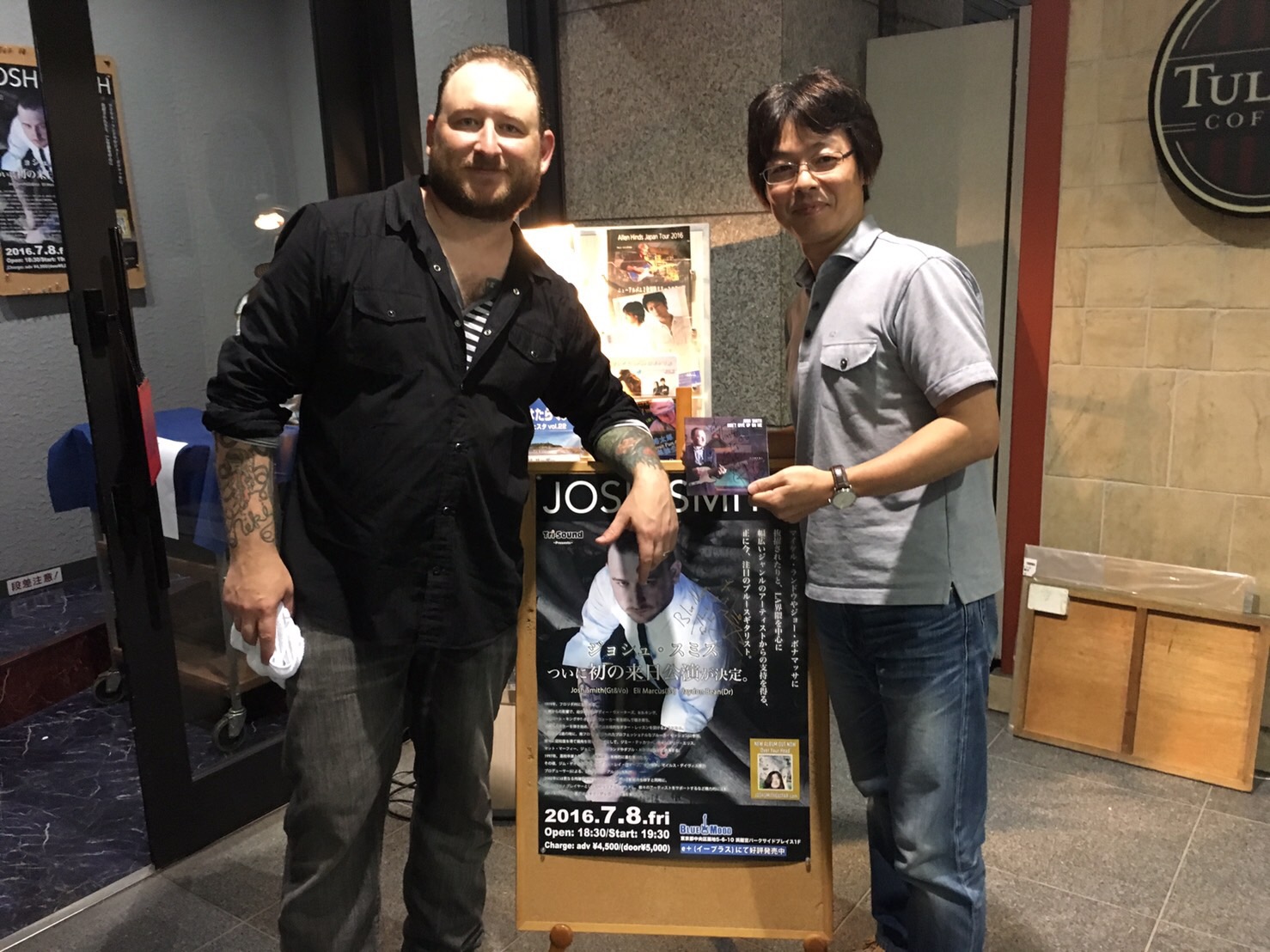 ---
2016.07.02
Yuki Hayashi met Jeff Kollman, who played at the last day of his Japan tour 2016 at Motion Blue in Yokohama on June 30. Jeff Kollman is known as a world-class guitarist in the rock and metal scene but he became popular in Japan as the guitarist for the Eickichi Yazawa tour since 2014 in Japan. When he visited Japan last time, FREE THE TONE made a pedalboard for him . He just tried the AMBI SPACE reverb pedal that is still in development at sound check and he liked the sound so much that he used it for his show yesterday. Thanks Jeff for your support of FREE THE TONE as usual!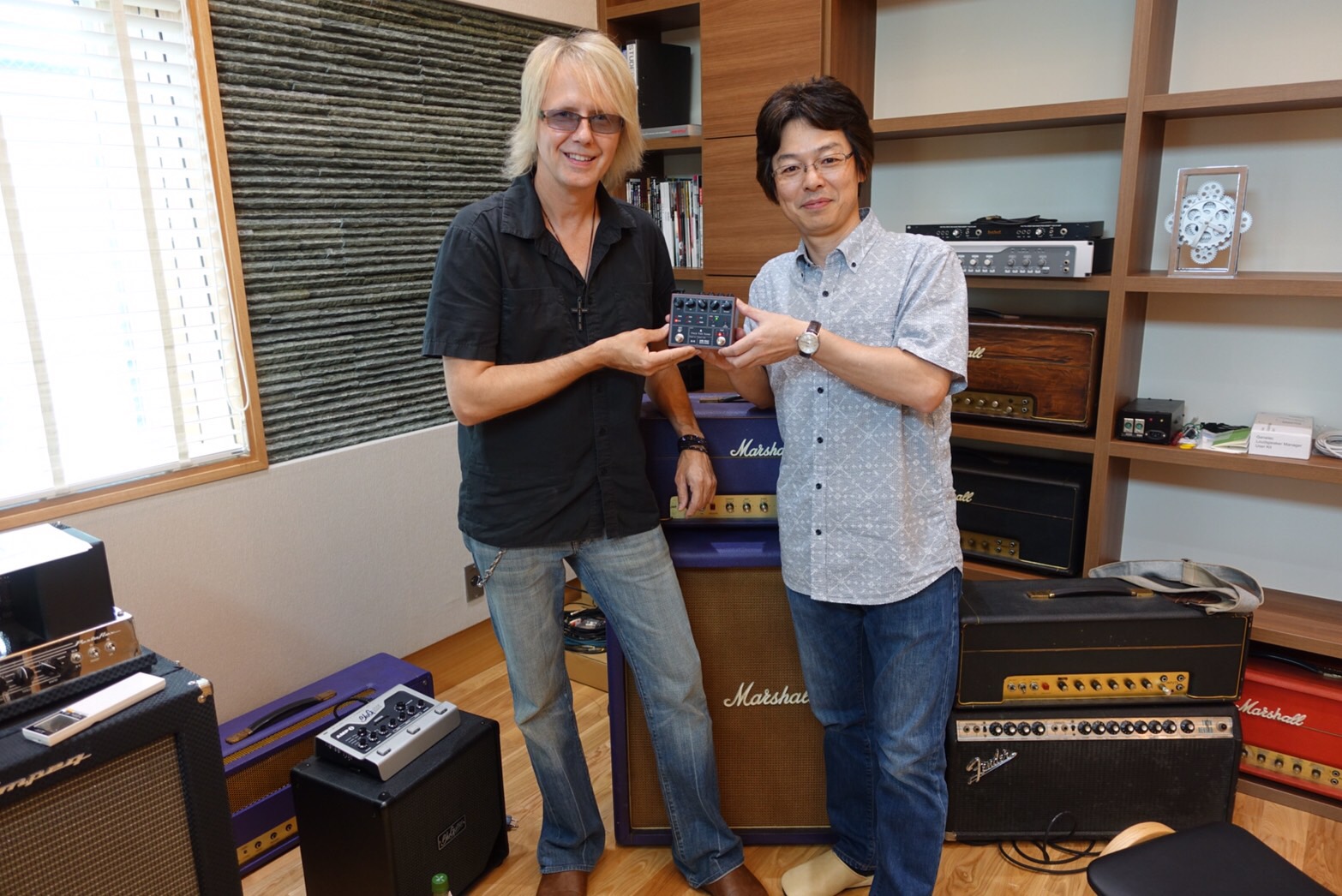 ---
2016.06.17
Yuki Hayashi met with Ramon Goose who everybody already is familiar with by now. Ramon tried out the AMBI SPACE reverb pedal which is still in development. He has a strong preference for reverb sound and is always looking for the best reverb pedal. It was a bit nervous to let him try it out but as soon as he heard it, he smiled.
He said "This is great!" and "I could play this all the time!" and seemed to really enjoy the sound. We filmed Ramon trying out the pedal and will post the video on YouTube as soon as it is ready. Please stay tuned.
Thanks Ramon, as always!!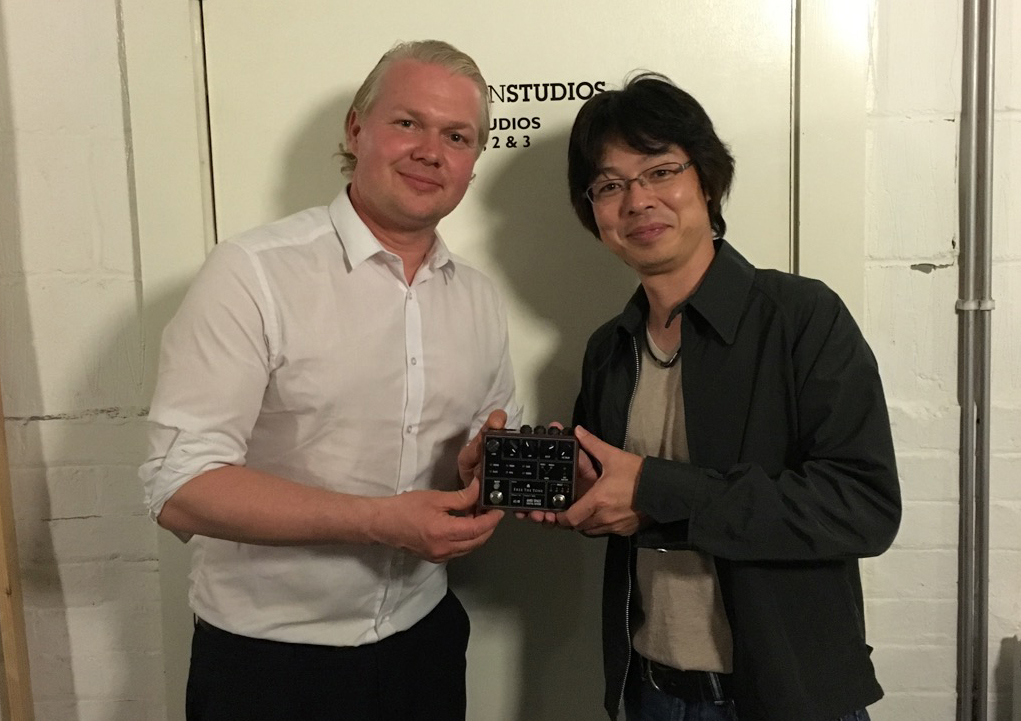 ---
2016.06.16
I visited the home of Andy G Jones in the suburbs of London. Andy is a well-known British musician, who has been the guitarist for Van Morrison and Cliff Richard, and has performed with top British musicians such as James Ingram, Lamont Dozier, Queen (Brian May and Roger Taylor). As you can see from his pedalboard, he really loves FREE THE TONE products.
Andy spent a long trying out the new AMBI SPACE (reverb pedal) which is still in development. While he was trying it out in different ways, he commented several times that he was amazed with the sound. I asked him if there is any point I should consider changing and he said we should release as it is.
Thanks Andy for sparing time for me from your busy schedule.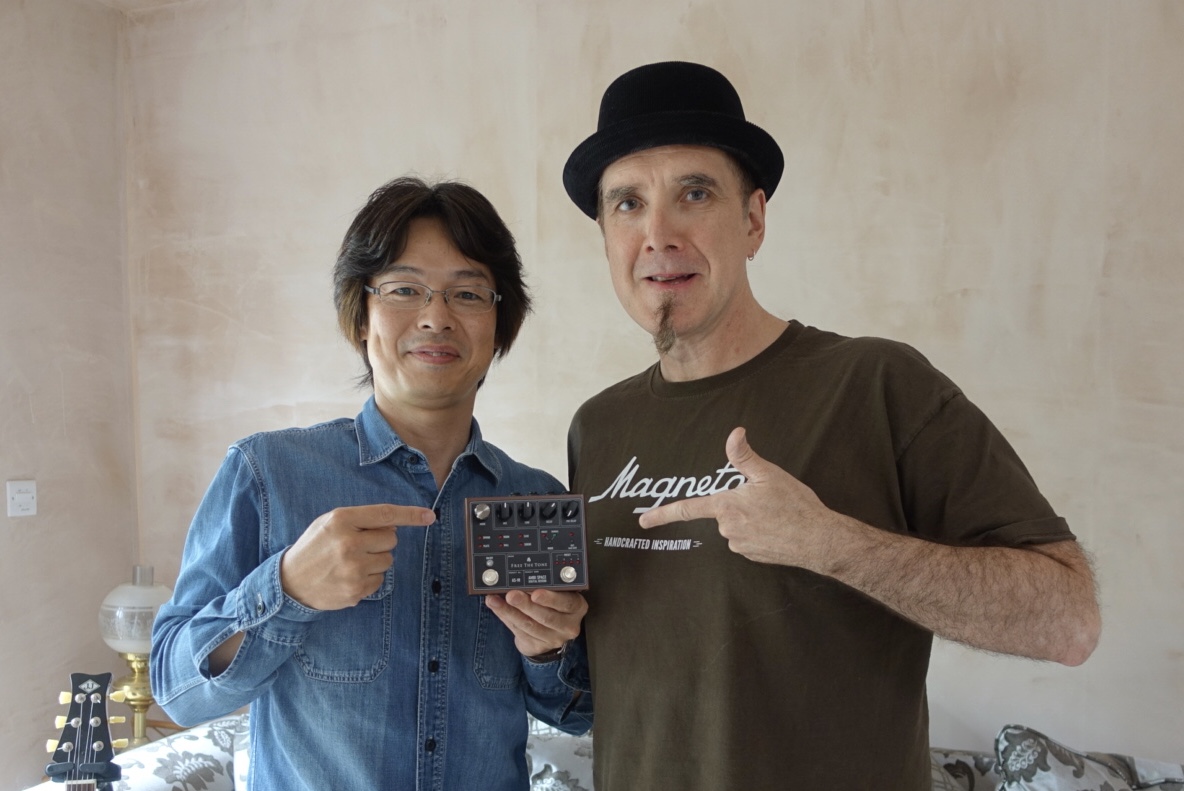 ---
2016.06.15
On June 13, Matt Schofield played at the Borderline, in London. Matt, who was born and raised in England, drew quite a crowd. Matt's guitar tone and voice have matured a lot over the years and the audience was very pleased with his performance.
At the sound check for the show, Matt tried out the new AMBI SPACE (reverb pedal) which is still in development. He liked the sound so much that we left it set up and he used it for his show. As a designer, there is no greater honor than this. Matt especially liked the plate reverb mode and the pre delay function. The fantastic sound of Matt's Strat combined with his amazing talent made for a wonderful live performance.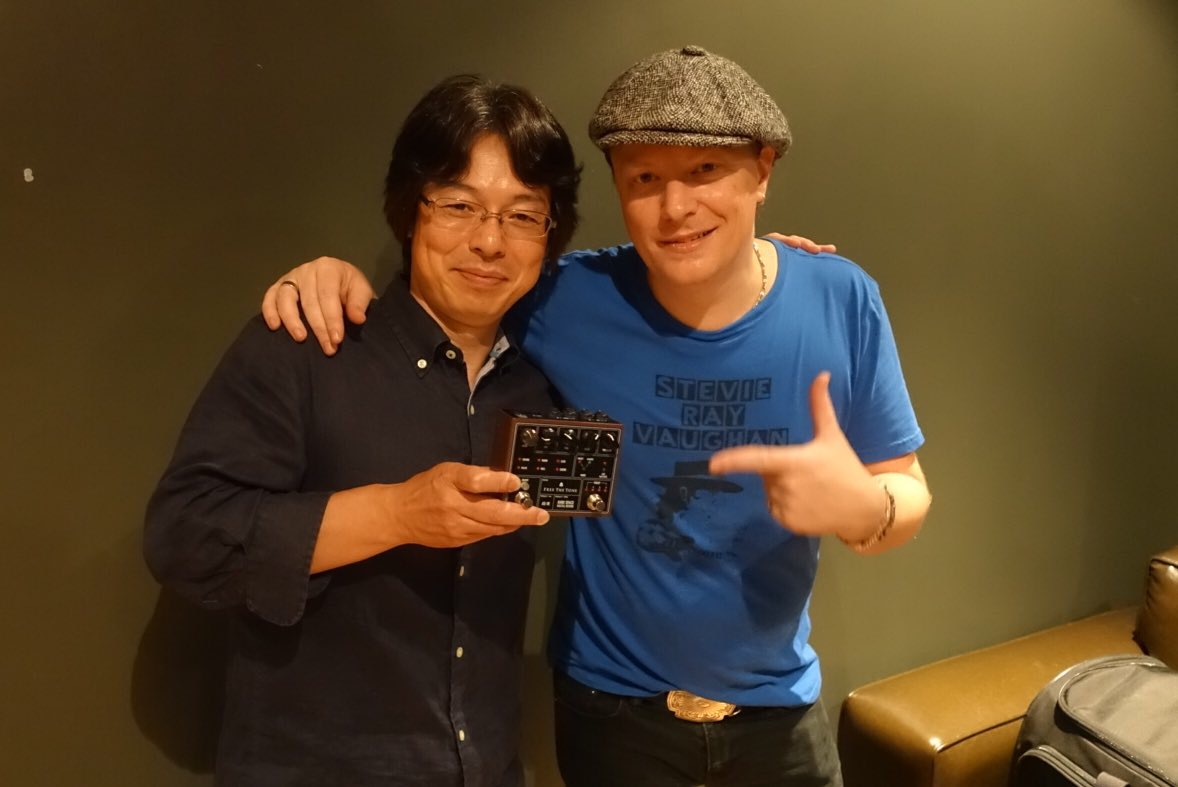 ---
2016.05.30
This is Larry Carlton's live setup in Korea, by Rick Wheeler, as he explained in the Interview Part 3. The FREE THE TONE Flight Time Digital Delay and Tri Avatar Multi-Dimensional Chorus are used.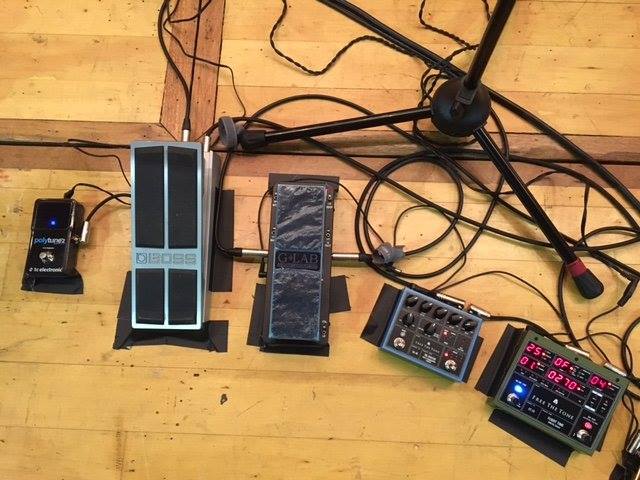 ---
2016.05.12
Yuki Hayashi of FREE THE TONE talked with Mr. Rick Wheeler, long time guitar tech for great musicians such as Larry Carlton and Robben Ford, as well as being a road manager, front-of-house mixer, recording engineer and jazz guitarist. Rick shares some interesting stories with Yuki in this video. We posted Part 1 of the Interview Video and will post the rest of the interview. Please stay tuned!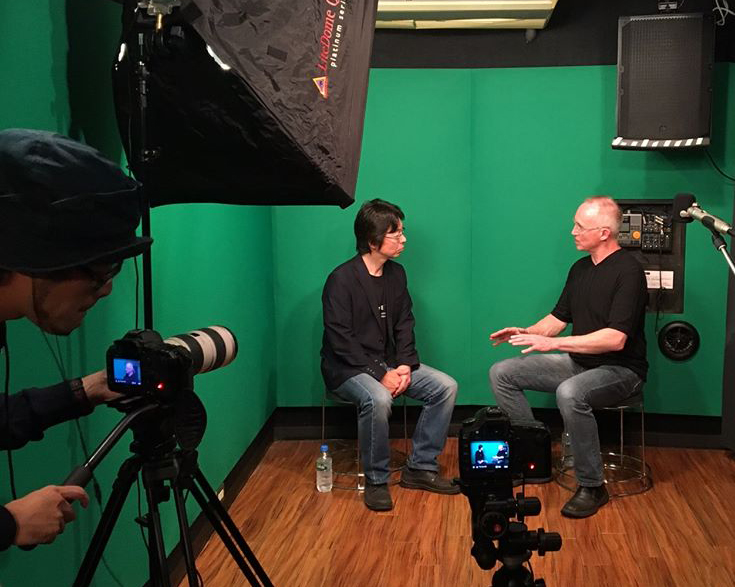 ---
2016.04.18
A review of the TRI AVATAR Multidimensional Chorus appears in Tone Report Weekly issue 123. Please check out the page 37 of the magazine.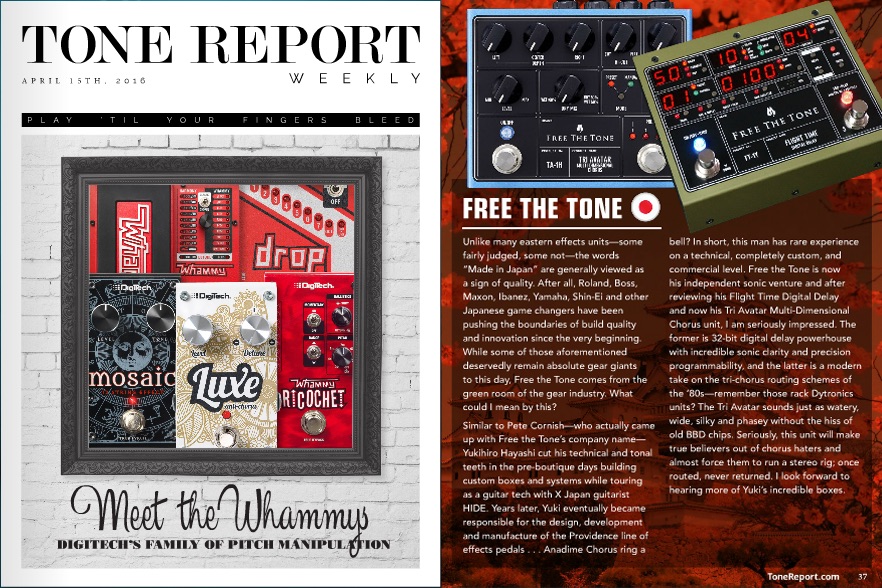 ---
2016.04.05
A detailed review of the TRI AVATAR Multidimensional Chorus appears in Guitarist Magazine in the UK (April issue), and it won a Guitarist Choice award. Please check out the magazine or you can read it here: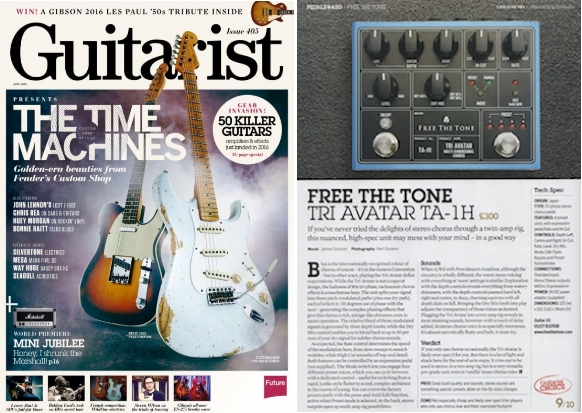 ---
2016.03.14
THE MICHAEL LANDAU GROUP with special guest KIRK FLETCHER
Yuki Hayashi met Kirk Fletcher, who is now touring Japan for the first time with the show "THE MICHAEL LANDAU GROUP with special guest KIRK FLETCHER" at the Cotton Club in Marunouchi.
The photo shows some of Kirk's gear. He is using FREE THE TONE CU-5050 and CU-6550STD cables.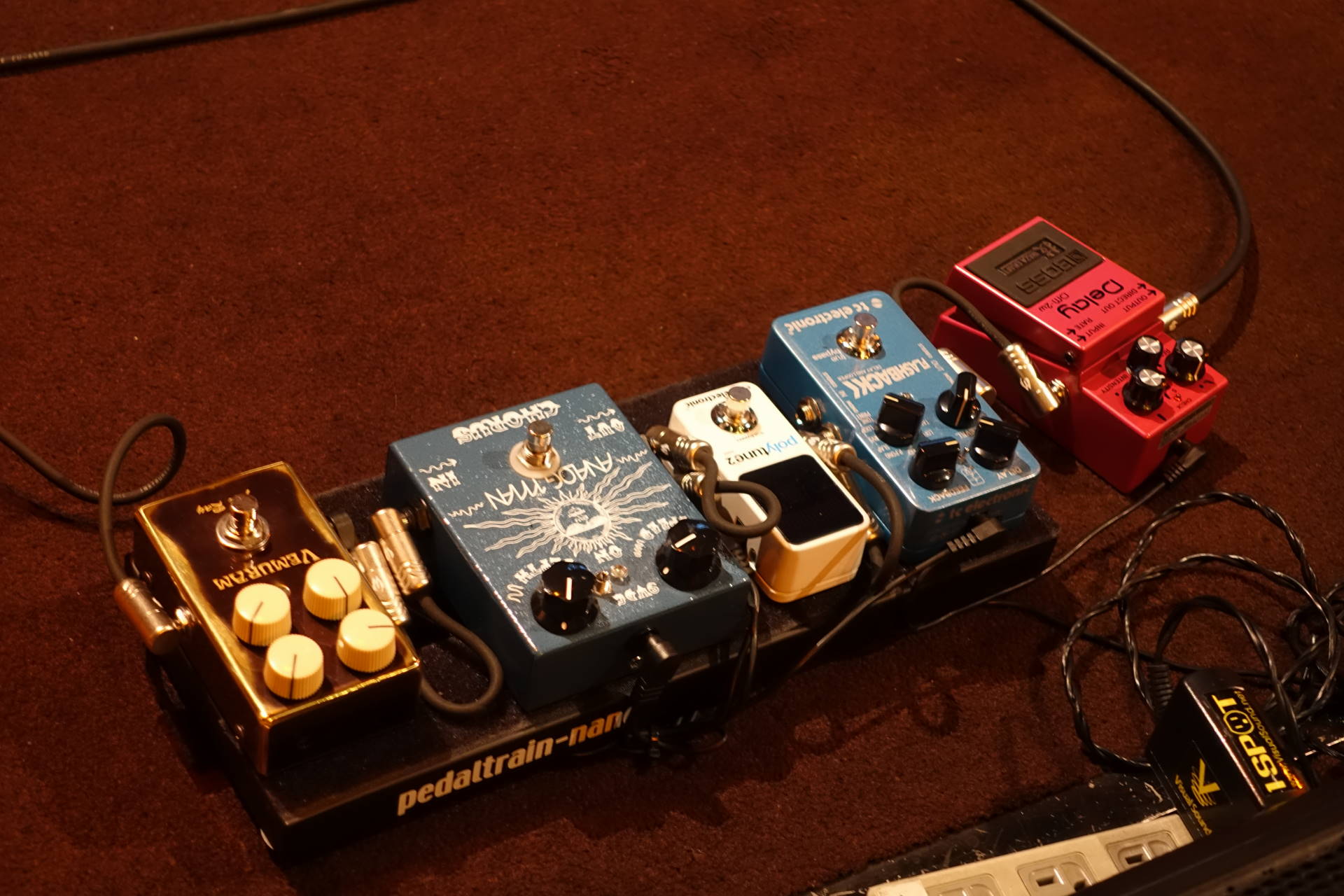 ---
2016.01.25
NAMM 2016
We exhibited at NAMM 2016 which was held from January 21 to 24 in Anaheim, California, USA. The show was a great success and we thank everyone who came to our booth. Here are some photos of NAMM 2016.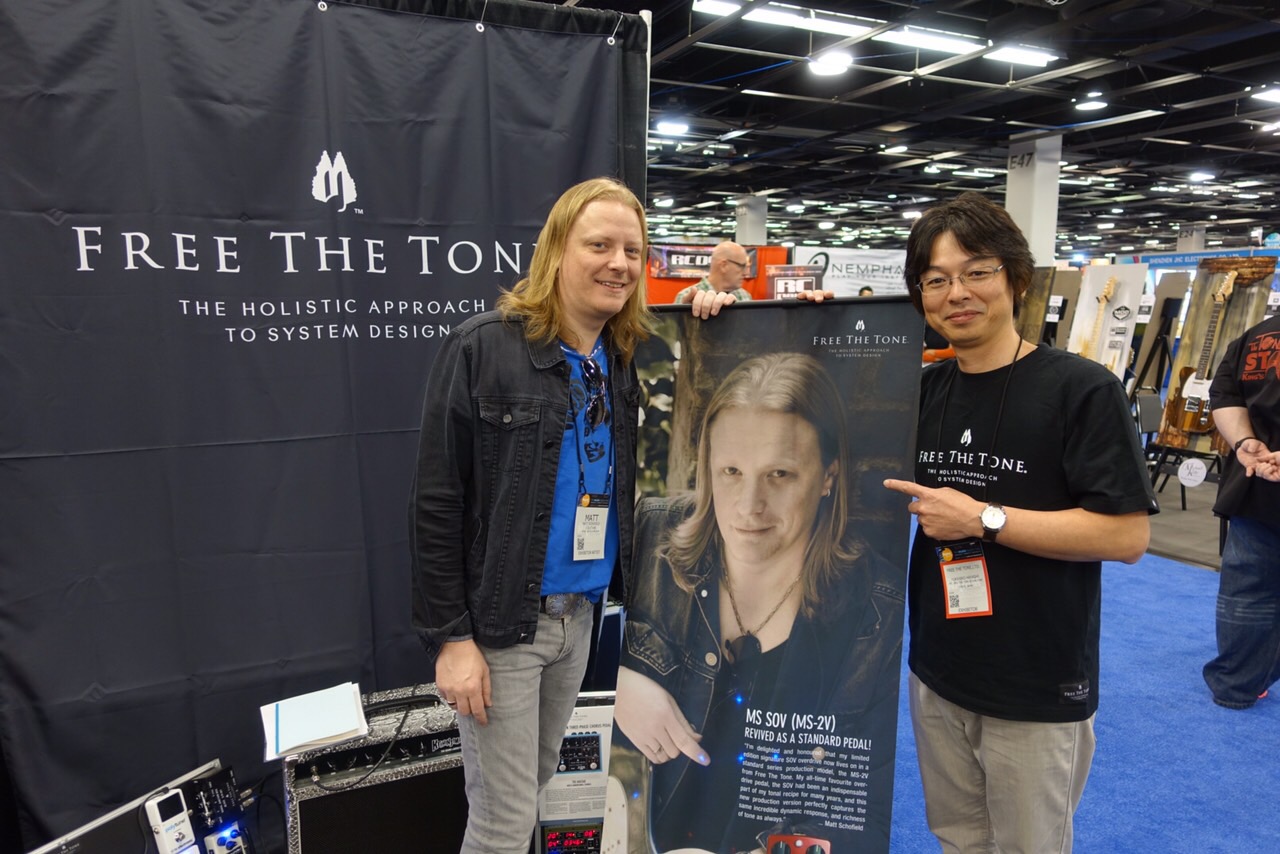 Jeff Kollman played guitar at the Sabian concert – Chad Smith NAMM 2016. They played 13 instrumental songs and the fans enjoyed the amazing sound from Jeff's intense playing against Chad's powerful drumming, to finger picked vocal-like phases.The pedalboard Jeff used for the concert was made by FREE THE TONE. 
Yuki Hayashi visited the Friedman Amplification booth. They used a FREE THE TONE Flight Time Digital Delay FT-1Y and Tri Avatar Multi-Dimensional Chorus TA-1H on their demonstration pedalboard.
---
2015.10.07
Hendrix Day in Italy
The HENDRIX DAY event was held in Poviglio, Italy on October 4th, 2015, and the FREE THE TONE official distributor in Italy, GUITAR SAUCE, exhibited there.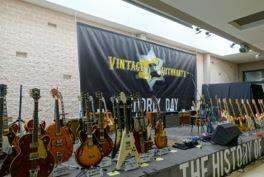 ---
2015.09.11
Jeff Kollman Pedalboard
Jeff Kollman is a talented and technical rock guitarist from the USA. This is his new pedalboard. He is now using the FREE THE TONE Flight Time and ARC-3.
He joined the Eikichi Yazawa tour in Japan this year as a support guitarist, as he did last year. He also came to Japan for his solo tour in April. He took time out of his busy tour schedule in Japan to visit FREE THE TONE to check out some of our products. Thank you Jeff !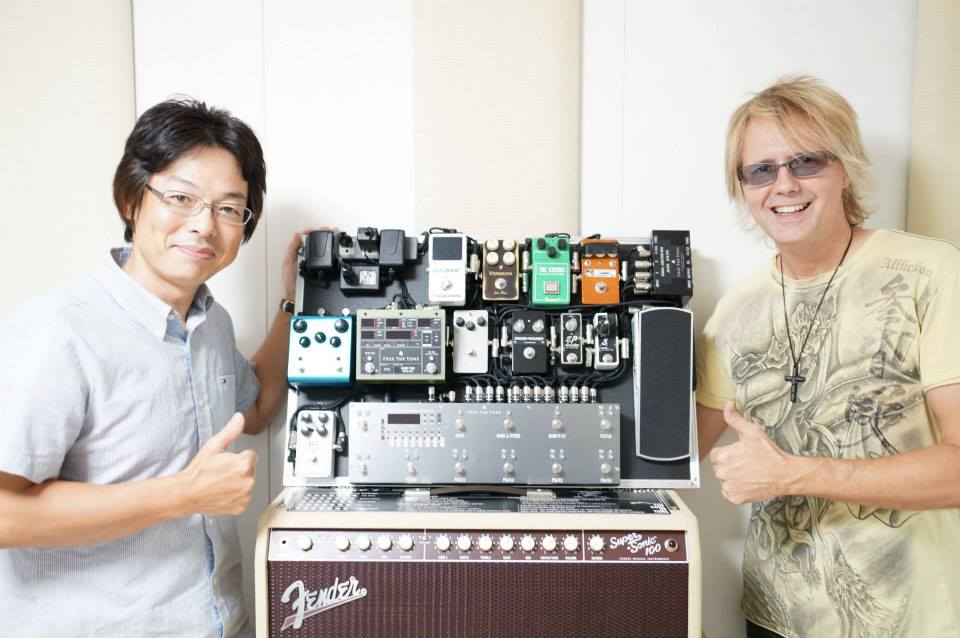 ---
2015.07.09
Kenny Wayne Shepherd
We welcome Kenny Wayne Shepherd, a great American blues guitarist, as our latest FREE THE TONE artist! He is now touring with Eddie Van Halen.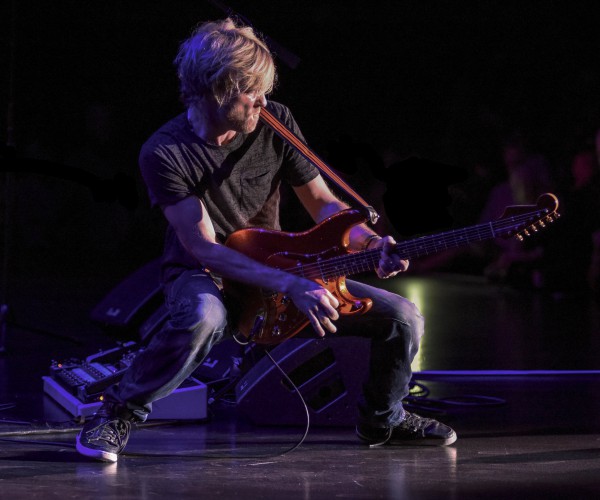 ---
2015.06.18
Jeff Schroeder, the guitarist of Smashing Pumpkins, Latest Pedalboard
Jeff Schroeder, the guitarist of Smashing Pumpkins, sent us a great comment and his latest pedalboard photo. He started using the FLIGHT TIME on tour in 2015. Thank you Jeff and we hope you enjoy the tour with the FLIGHT TIME.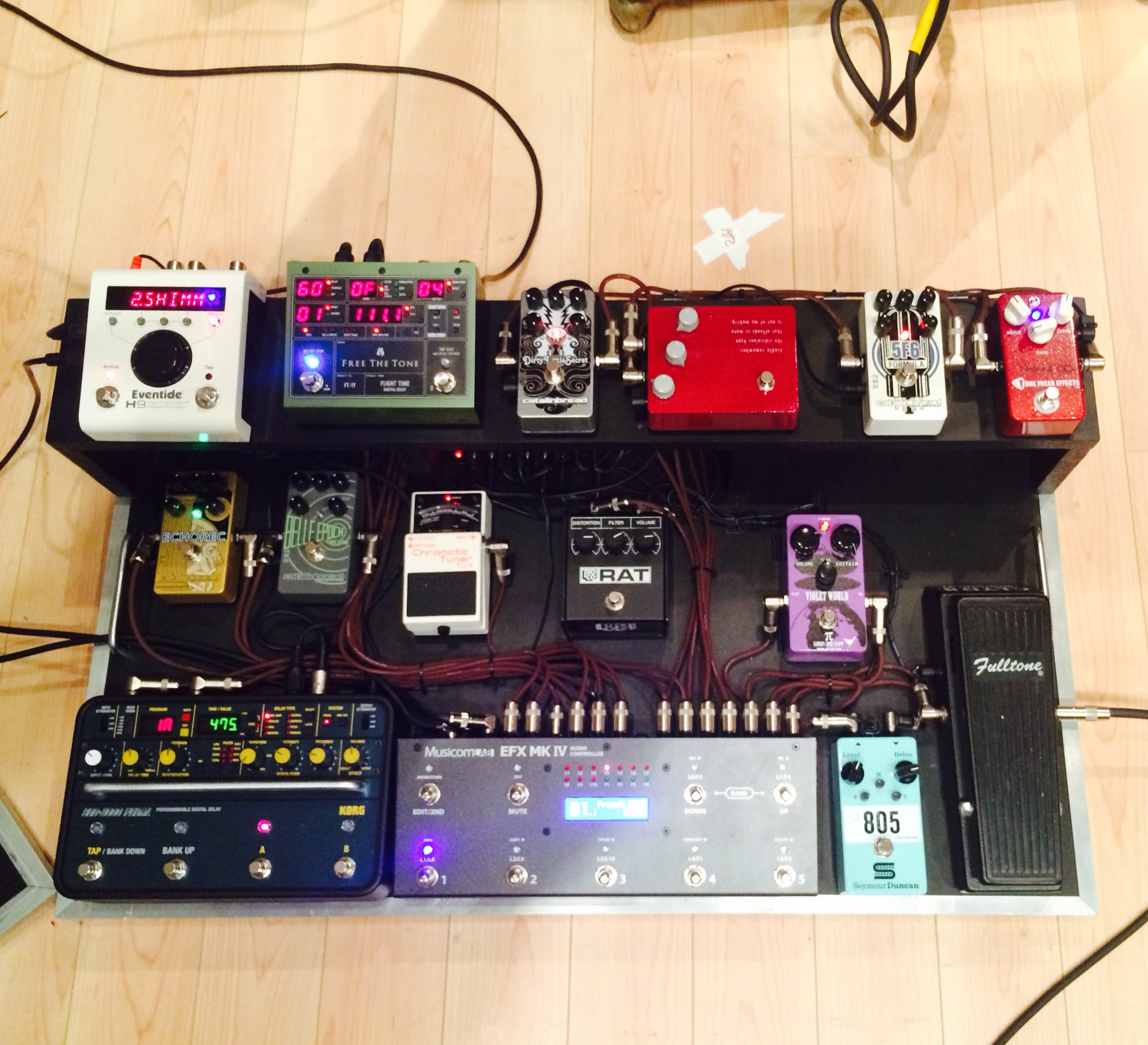 ---
2015.03.25
Mark Lizotte (Diesel)
We welcome Mark Lizotte aka Diesel, the talented guitarist in Australia, as our latest FREE THE TONE artist!
---
2015.03.15
Jeff Schroeder
We welcome Jeff Shroeder, the guitarist for Smashing Punpkins, as our latest FREE THE TONE artist!
---
2015.01.30
Josh Smith
Josh Smith and Kirk Fletcher, two of the hottest guitarists in LA, are now FREE THE TONE Artists !! Welcome to the FREE THE TONE family.
---
2014.12.01
The Red Jasper won a 'Gear of the Year 2014′ award in a special edition of Guitarist magazine (issue 388 on sale 14 Nov)!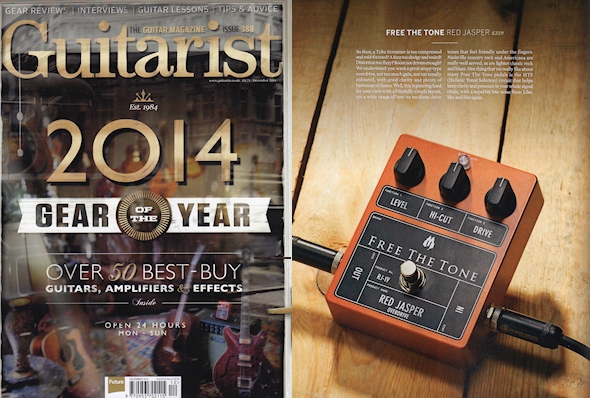 ---
2014.10.10
---
2014.09.25
Please check out the great reviews of the FREE THE TONE MS SOV MS-2V by Phil Traina in COLLECTIBLE GUITAR, a guitar magazine in the USA.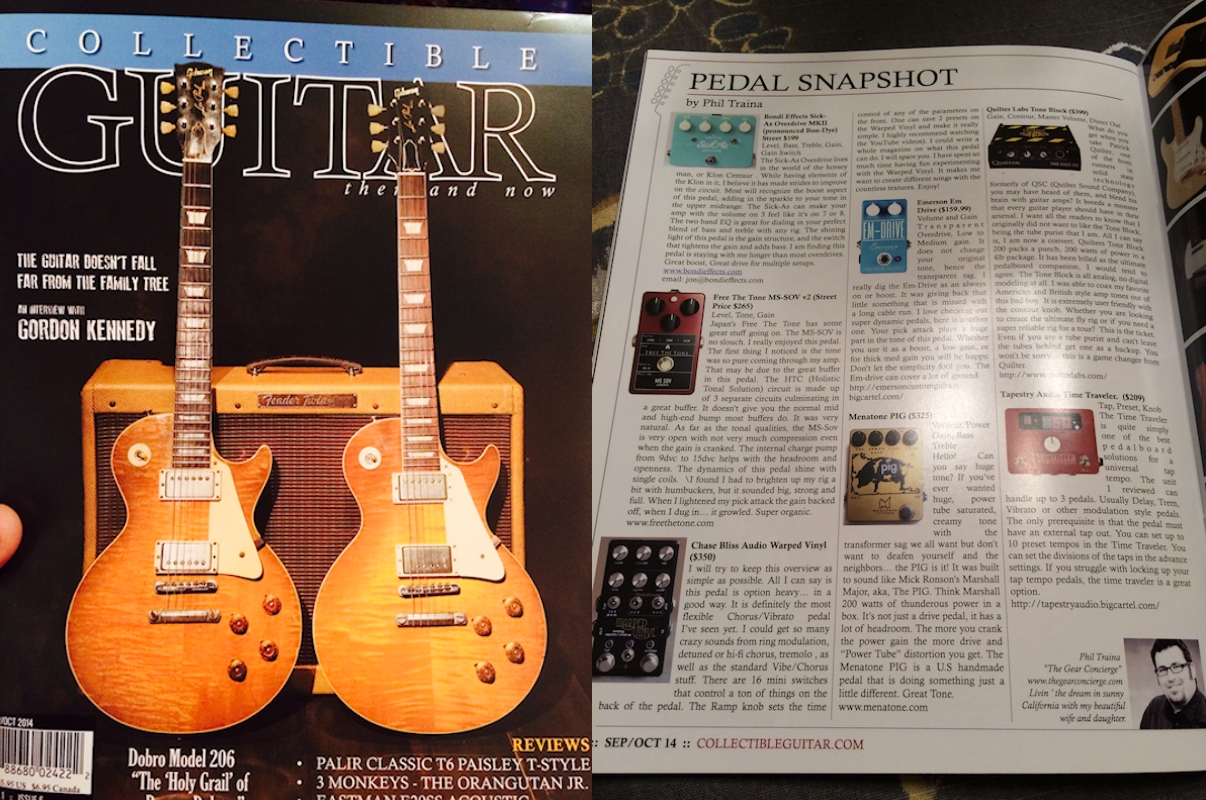 ---
2014.06.13
Matt Schofield's latest gear at THE JAZZ CAFE in Camden, London.
Matt Schofield, winner of the British Blues Awards Best Guitarist three years in a row from 2010, and also Mojo's Blues Album of the Year for his previous album "Anything But Time", has a mini tour in his home country UK for three days from June 10, 2014, in support of his new album "Far As I Can See" released in February, 2014. FREE THE TONE attended his performance in Camden, London on the first day.
His fans packed the house and clearly enjoyed Matt's playing. Matt always places a lot of emphasis on groove, and his band was really grooving this night. Matt uses a variety of tones and plays very expressively for each song. It was amazing guitar playing with his guitar seeming to be a part of himself. It was a really great experience to see him perform on his home turf and hopefully he will play in Japan someday too. Please definitely check out Matt Schofield's tone and playing if you have not yet heard him.
---
2014.06.10
MIYAVI's Latest Systems
MIYAVI is a Japanese solo rock artist, who has 3 successful world tours under his belt, totaling over 200 shows in 30 countries across North and South America, Europe, Asia and Australia. His long-awaited 4th world tour started from February 2014.
We would like to introduce MIYAVI's latest systems including his amps and the equipment set up at the amp side, that he is now using for the world tour.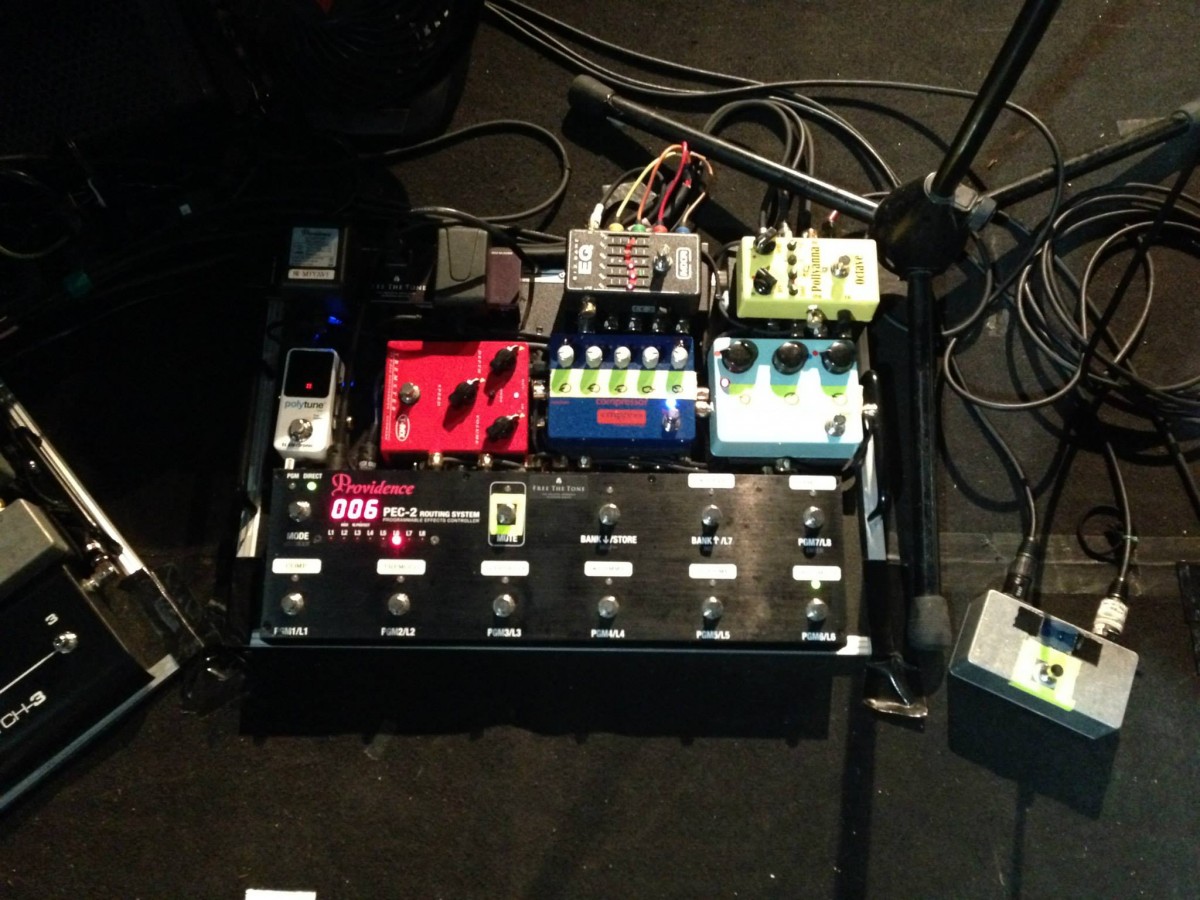 ---
2014.05.17