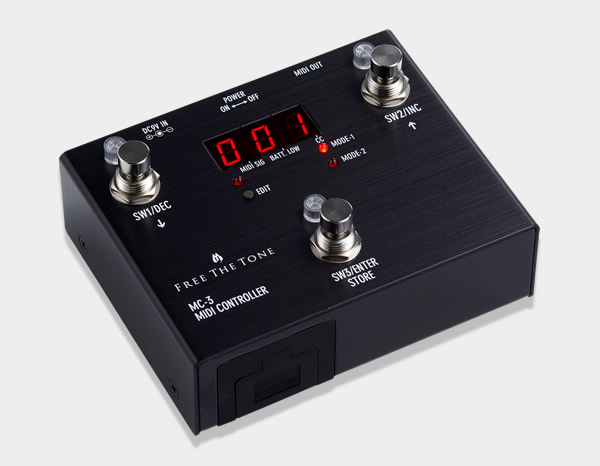 Price : Yen23,000.- plus shipping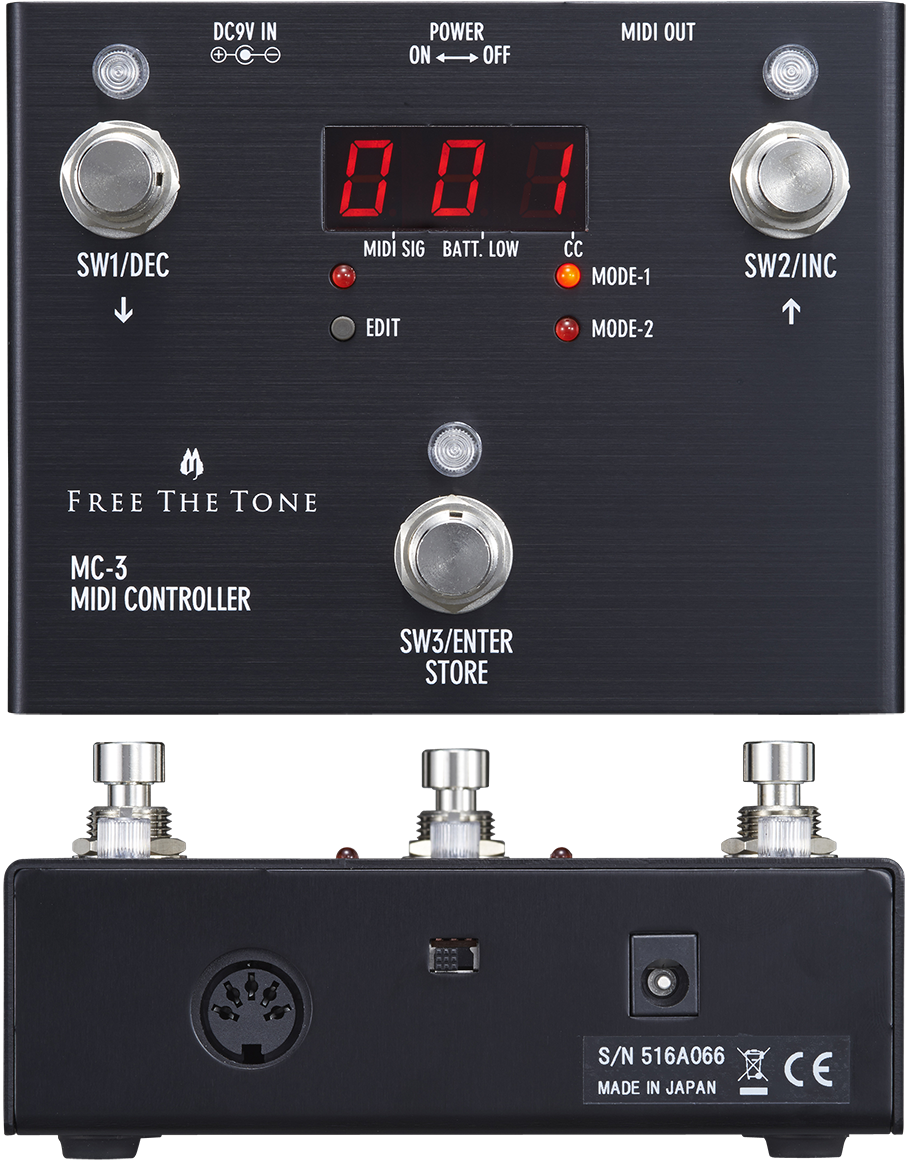 The FREE THE TONE MC-3 is an easy-to-use, compact programmable MIDI controller which operates in two modes: Mode-1 (program change number send mode) and Mode-2 (preset mode).

In Mode 1, the program change number is selected by pressing the left or right footswitch and the number to be sent is determined by the center footswitch. You can select a channel from channels 1–16 and send a program change number from 1–128.
In Mode-2 (preset mode), the desired program change number or control change number can be assigned and programmed to one of the three footswitches, and then can be sent.

The MC-3 also supports control change number sending and therefore it can be used not only in various applications such as program recalling on a connected device but also as a Tap tempo entry controller for an effects unit or as a channel switching footswitch for a MIDI amplifier.