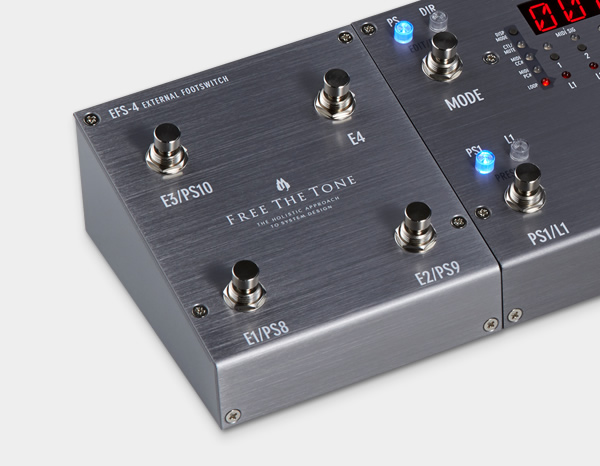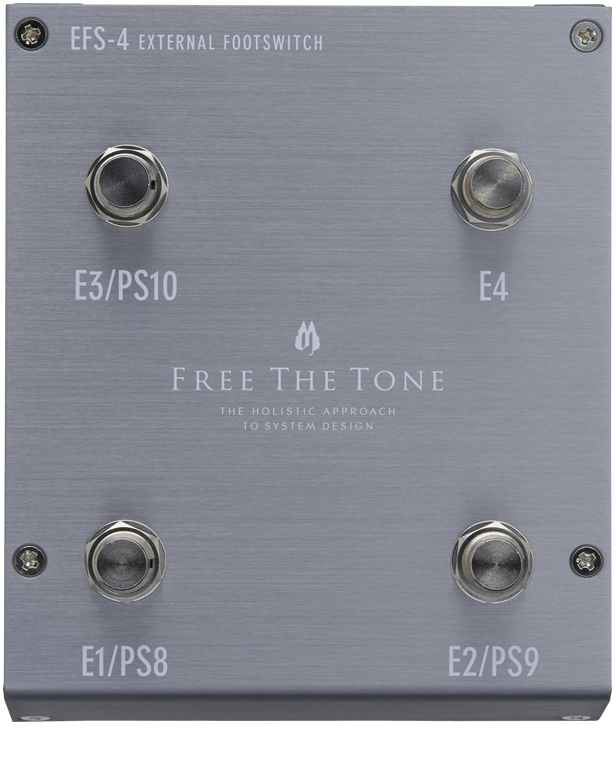 (Discontinued in Sep/2018)

The FREE THE TONE EFS-4 is an extension footswitch for ARC-3. By connecting to the E1–E4 terminals on the ARC-3, you can recall program presets PS8, PS9, and PS10 that cannot be recalled from the ARC-3 main unit (initial setting).

By assigning various functions such as switching an effects loop on/off to the E1–E4 terminals, the user can make full use of the features already implemented in the ARC-3 and can construct a more flexible sound system.