There are many requirements in pedalboard making: "space-saving", "sound quality", "trouble management", "antinoise measures", etc. Satisfying all of them is not easy and requires various know-how and technique. But by simply using the proper cable, you may be able to satisfy nearly all of these requirements. The FREE THE TONE "Solderless Cable" can do things existing cables could not. The FREE THE TONE "Solderless Cable", a fusion of the pedalboard specialist's know-how and latest ideas, will change your pedalboard dramatically.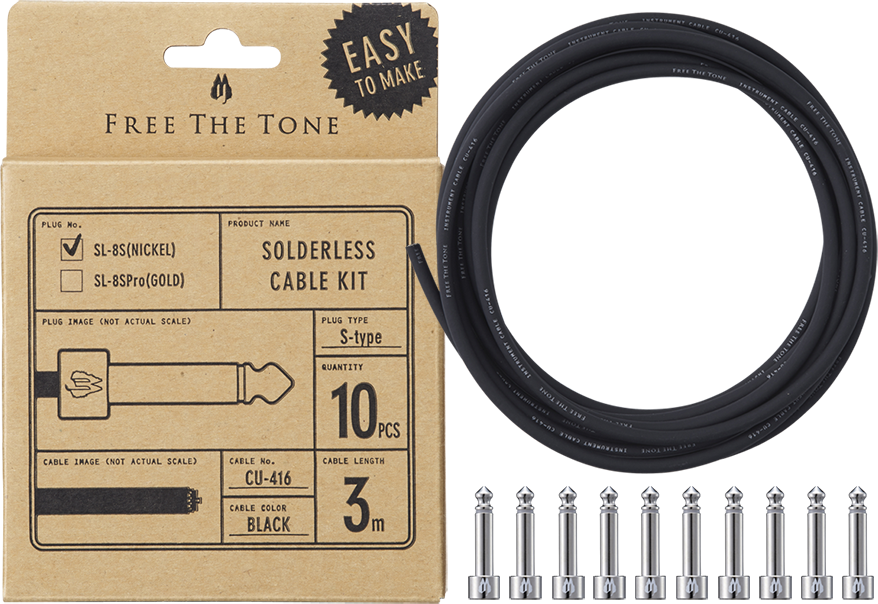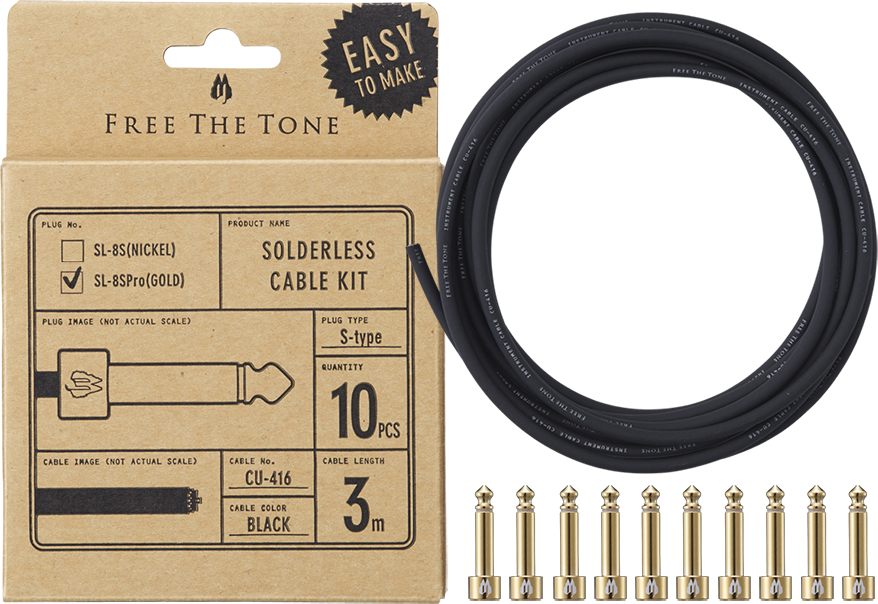 FREE THE TONE's Special Plug Construction
Unlike usual plug structures, the cable's center conductor and the plug tip are connected inside of the plug to make a tight and strong connection.


The tip of the plug and the cable's center conductor are joined in a very short distance. This can avoid sound deterioration and ensure high audio quality.


As the cable is solderless, the sound quality will not be affected by solder quality. It was also designed to be very small and take a minimum amount of space making it more suitable for pedalboards.


The solderless plug has the simplest mechanism and is very easy to assemble.


The outer cover of the cable is slightly viscous so when the screw penetrates into the cover material when you assemble the cable, the screw is held in place and prevented from working loose.


The precisely machined cap gently bends the cable into position to provide the ideal strength and durability (SL-8L only).


The SL-8 Pro Series are gold plated for higher sound quality. The shielding process done during manufacturing can lower the contact resistance value further at the ground side.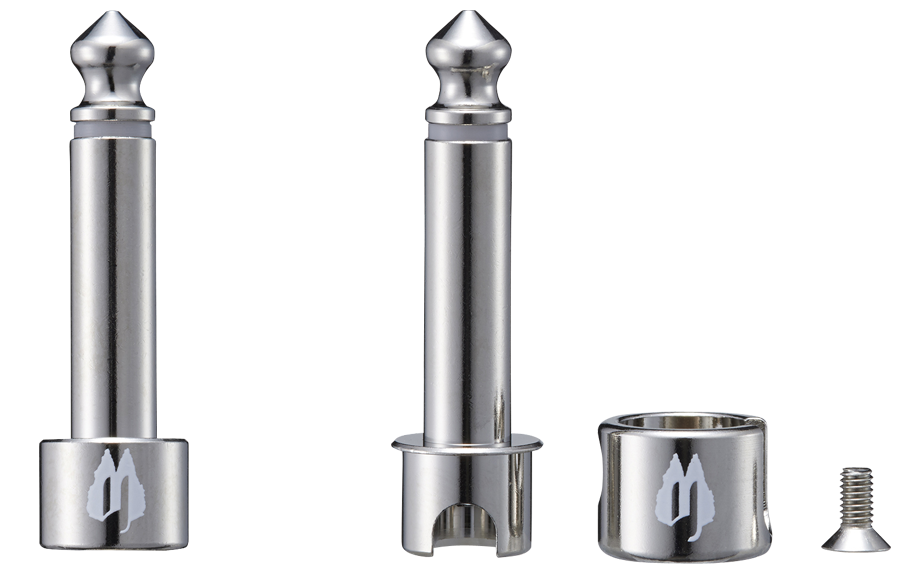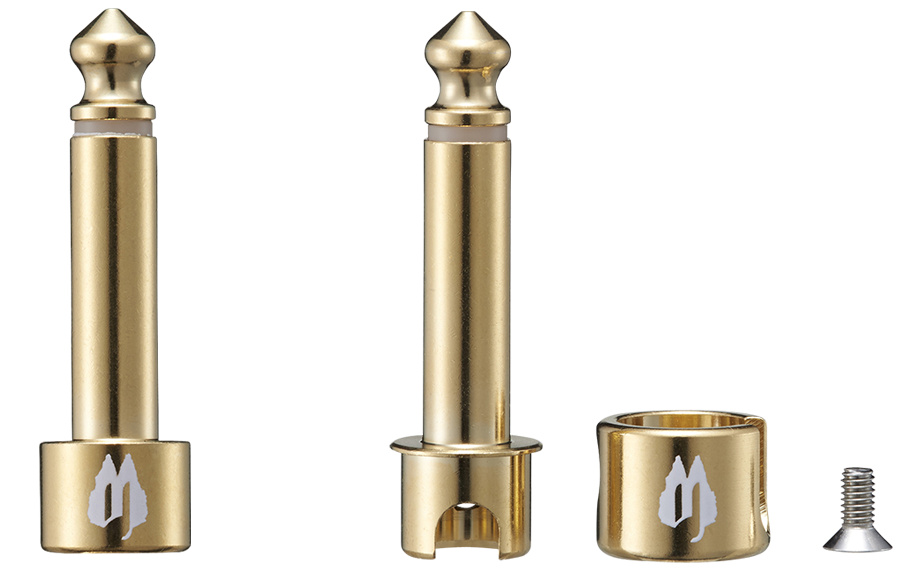 CU-416 CABLE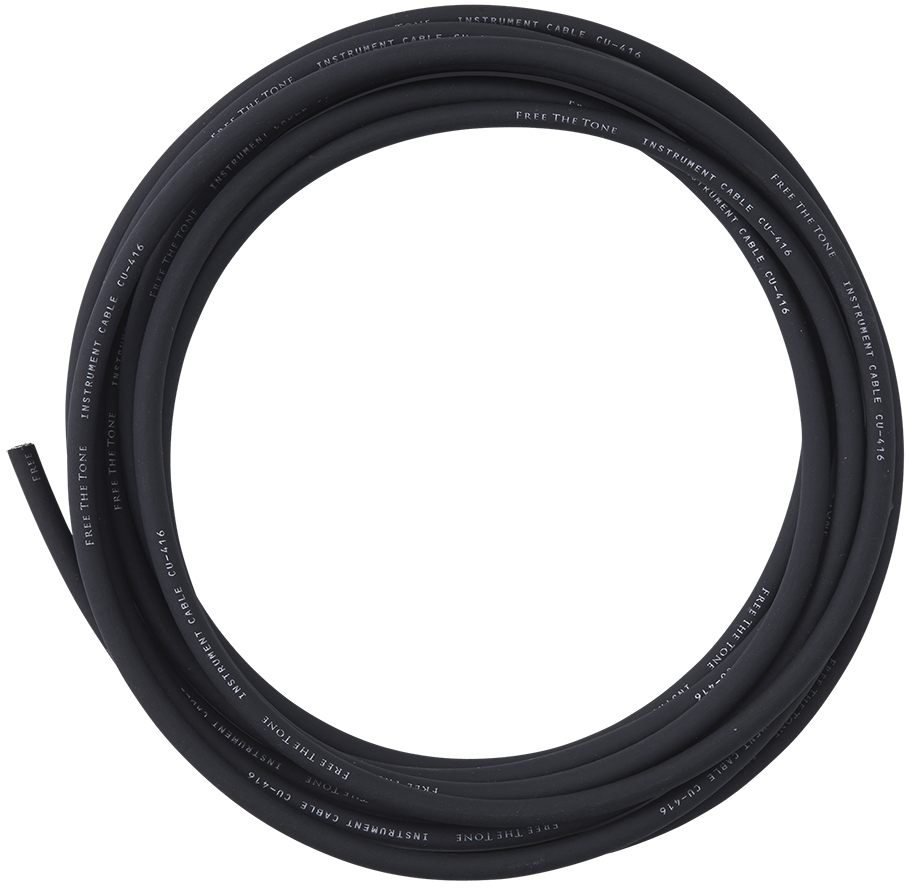 The CU-416 cable has excellent sound quality, flexibility, durability, and workability. This cable is very versatile and can be used for an audio signal or DC power cables.

Also perfect for wireless transmitters.

The diameter of the wire is only 4 mm but it has a lot of potential for use in assembling a rack-system or pedalboard.


Solderless Cable Kit Lineup