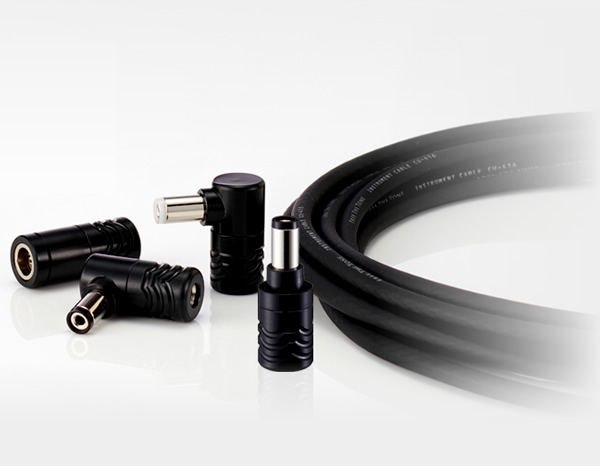 | | |
| --- | --- |
| Model | DC CABLE KIT/DC PLUG |
| Type | SOLDERLESS DC CABLES |
| Manual | |
SLK-DCL-6 price:Yen7,200.- CU-416 3m(10ft) + SL-21DCL 6pcs

SL-21DCS(S-Type) 2-Pack : Yen1,800.- DC Plug: ø2.1-mm diameter center pin

SL-21DCL(L-Type) 2-Pack : Yen1,800.- DC Plug: ø2.1-mm diameter center pin

SL-25DCL 2-Pack : Yen1,800.- DC Plug: ø2.5-mm diameter center pin

SL-21SC 2-Pack : Yen1,800.- DC Socket: ø2.1-mm diameter center pin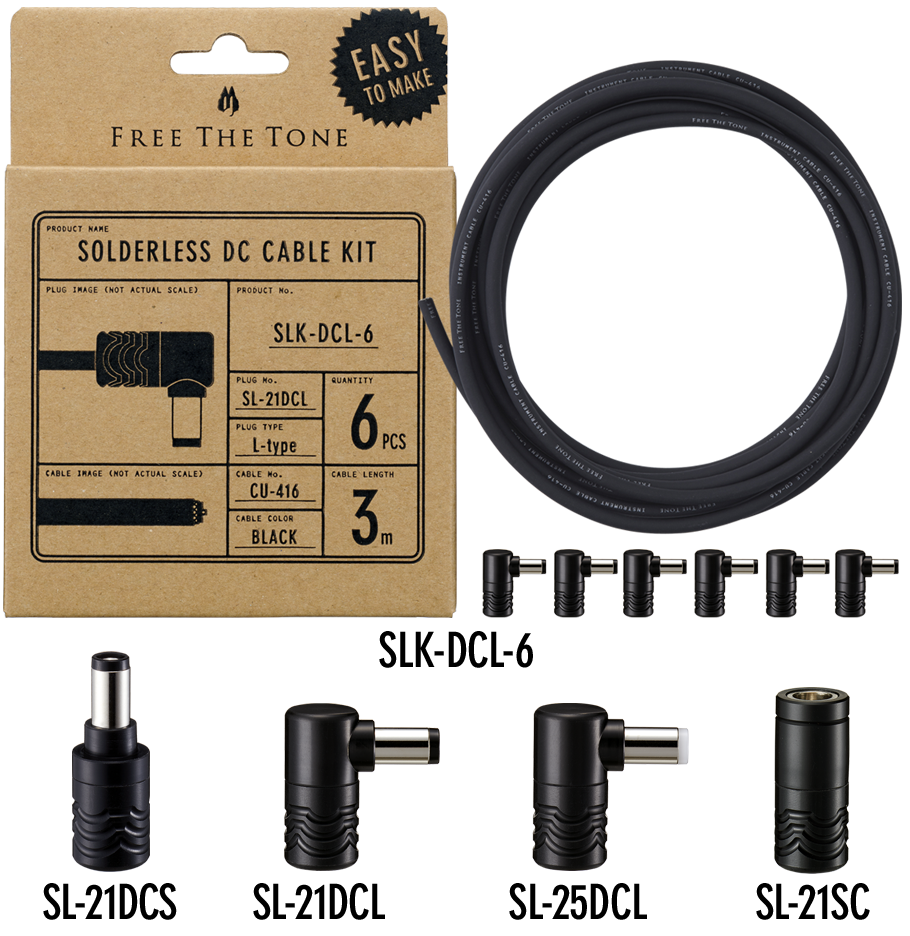 After a long development period our Solderless DC Cable series has been completed to provide high usability, safety and durability.
The DC plug's cap and body with a metallic look are made of nonconducting plastic.
With FREE THE TONE's unique dual structure, handmade DC cables can be used safely in the same way as regular plastic molded type DC cables.
Like shielded cables for audio signal lines to connect guitars or effects units, DC cables for power supply lines from power supply units to effects units are important components that can influence the sound.
Using our CU-416 as DC cable can block interference from external noises, minimize transmission loss, and power effects units without stress.
Solderless DC Cables can be easily made in your preferred lengths.
This is an ideal product with high durability that can be used repeatedly.
The Solderless DC Cables increase the degree of freedom in pedalboard assembly, raising the quality of your pedalboard one rank higher.