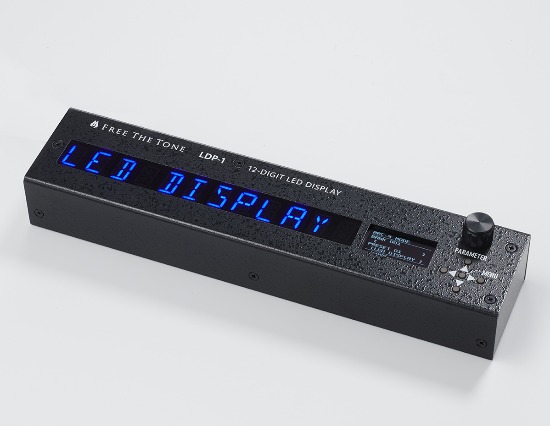 Price : Yen 31,000.- plus shipping
The Free The Tone "LDP-1" 12-Digit LED Display can show up to 12 characters. When combined with the Free The Tone ARC-4, it can automatically show the ARC-4's Bank or Preset titles. When used with the Free The Tone ARC-53M or MIDI-compatible products from other manufactures, the LDP-1 can recall its internal presets on receipt of a MIDI program change number and indicate the entered labels.
In addition to song or preset titles, users can easily show messages such as "STOP," "START," etc. The LDP-1 has a Tempo Display function and can store the tempo information in each preset.



Optional Accessory:KS-LD-1
Bracket to secure LDP-1. Used to install in a pedalboard or to adjust to an easy-to-see angle.