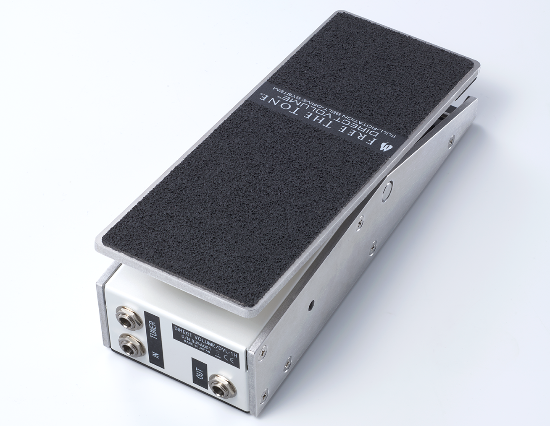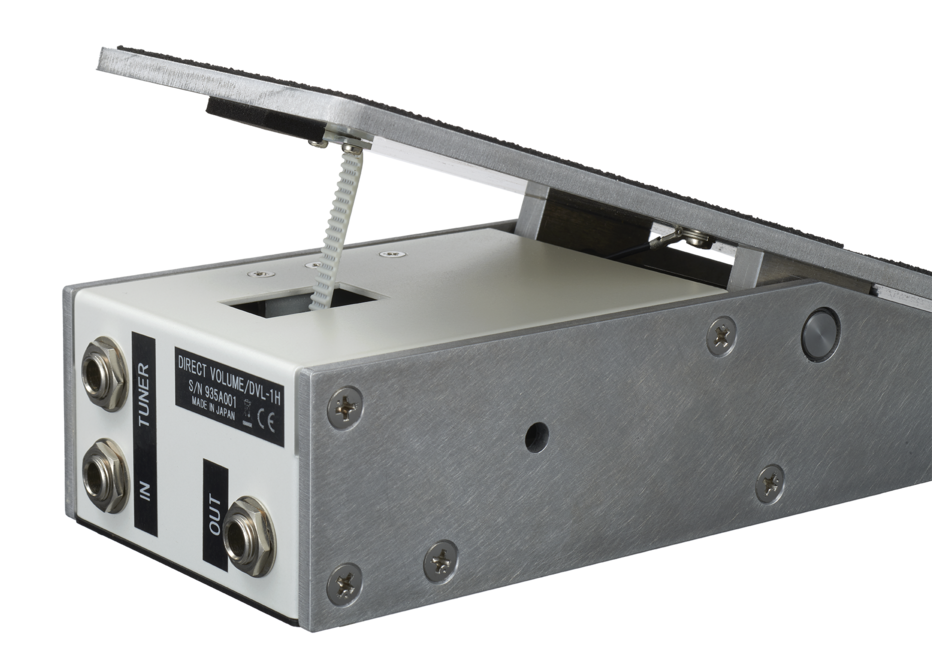 As well as great sound quality and durability, a smooth and musical volume change is required in an ideal volume pedal. The Full-Rotation Belt-Drive system in the Free The Tone "DVL-1 series/ Direct Volume" has been newly developed by identifying problems in conventional volume pedals in order to embody this ideal volume pedal.


Unlike usual mechanisms that use a string to rotate a variable resistor, the Free The Tone's unique Full-Rotation Belt-Drive system adopts a gear and belt mechanism to drive the variable resistor linearly and link pedal operation directly to volume change. Volume is controlled smoothly and musically with smooth rotation and an optimized volume curve. The belt used in this mechanism is reinforced with wires to provide excellent durability and to prevent elongation or breakage from heavy use or aging.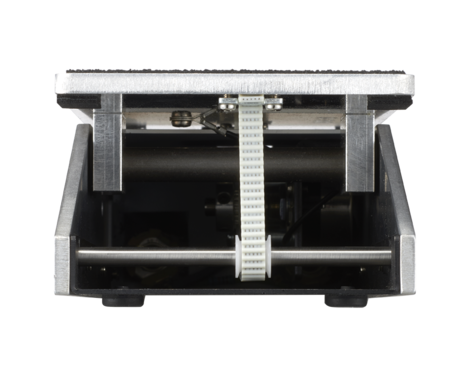 General passive type volume pedals have a problem in which pressing the pedal to its full toe-down position does not turn the variable resistor all the way to the clockwise end because there is an unusable rotation range and therefor the signal level may decrease when connecting that volume pedal even after matching impedances of your devices. The Full-Rotation Belt-Drive system in the DVL-1 series has been carefully designed so that the variable resistor fully rotates from its minimum to maximum positions so the above problem does not occur.


The Free The Tone DVL-1 series Direct Volume uses carefully selected high-quality parts in the signal path to provide musical sound with minimal tonal impact. The robust enclosure will stand long-term use and prevent problems such as deformation. After more than two years of development, we have created our ideal volume pedal with no compromises. Please try our DVL-1 series.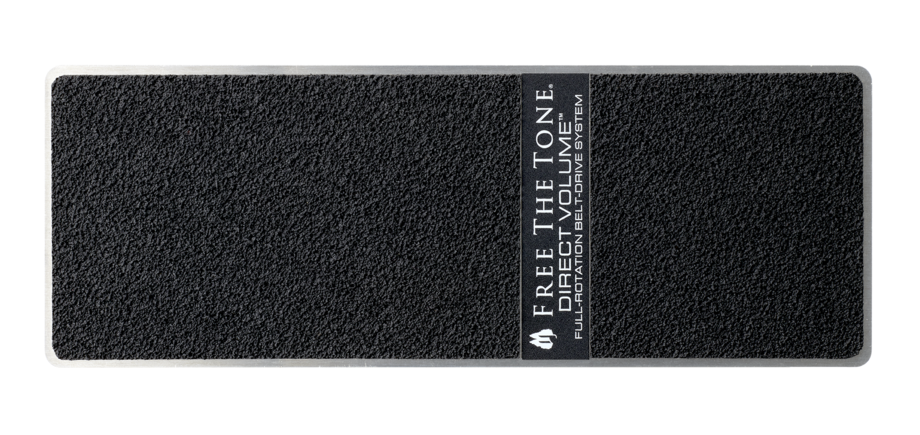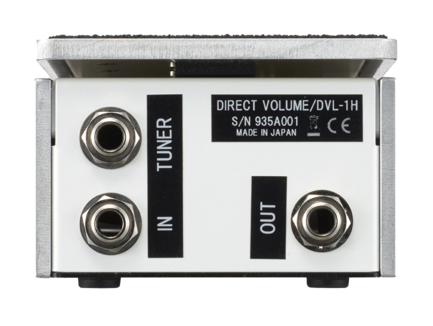 High Impedance Model DVL-1H
DVL-1H is the high impedance device. Use this model by connecting it after a high impedance device often found in guitars/basses with passive type pickups, fuzz pedals, or vintage effects units, etc.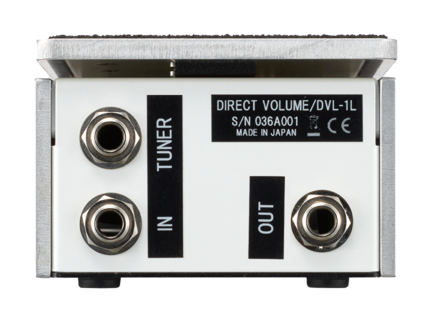 Low Impedance Model DVL-1L (Available on March 5, 2020)
The DVL-1L is a low impedance device. This unit should be connected after a low impedance device as often found in guitars / basses with active type pickups, wireless receivers or effects units, etc.