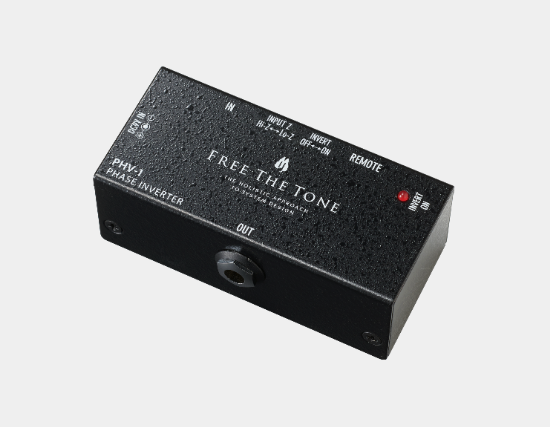 Price : Yen 16,000.- plus shipping
The Free The Tone PHV-1 is a device which inverts the signal phase of an effects unit or amplifier. It inverts the input signal's phase from in-phase to out-of-phase or out-of-phase to in-phase.
It is very important to create an environment in which you can manipulate the signal phase. By controlling whether a signal is in-phase or out-of-phase, your sound making palette becomes richer and broader. For example, many wah-wah pedals, compressors, boosters, etc. with conventional circuits have outputs whose signal phase is inverted and these products use the out-of-phase characteristics in their sound making. On the other hand you sometimes can get better results by flipping this out-of-phase output to in-phase. Since there is always a phase interference when sounds overlap each other, it is important to test whether being in-phase or out-of-phase can yield a better result.

If you know that an out-of-phase signal is one of the causes for diminishing your instrument sound, the possibility of solving this problem would be increased by using the PHV-1. Especially for bassists who play with a kick drum sound as their reference, the phase difference due to combination of effects units can be the cause of stress in playing. By combining the PHV-1 with your existing effects unit this problem can be solved.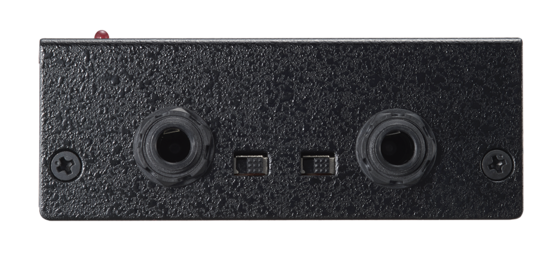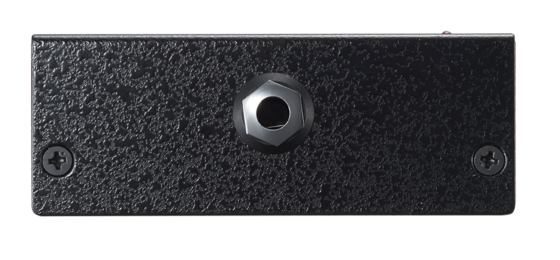 Applications
To invert effects unit's output signal phase

To connect to your amplifier's send return if it flips the signal phase

To combine with a switcher, etc. if the signal phase is not the same between your amplifier channels

Related Products
ARC-53M/Audio Routing Contoroller
The PHV-1 can be combined with Free The Tone's Audio Routing Controller ARC Series. It can be connected to the ARC Series unit's control terminal and easily invert the signal phase.
A manually operated latch type footswitch can also be used.
PHA-1/Phase Analyzer
Also, when used with Free The Tone's Phase Analyzer PHA-1 that allows you to easily check phase, you can determine a device's phase to make your sound better. You can also learn to understand the importance of signal phase to help in crafting your sound.