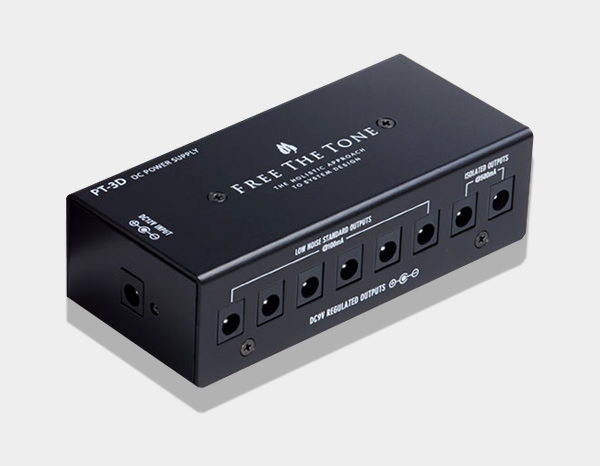 Price : Yen24,000.- plus shipping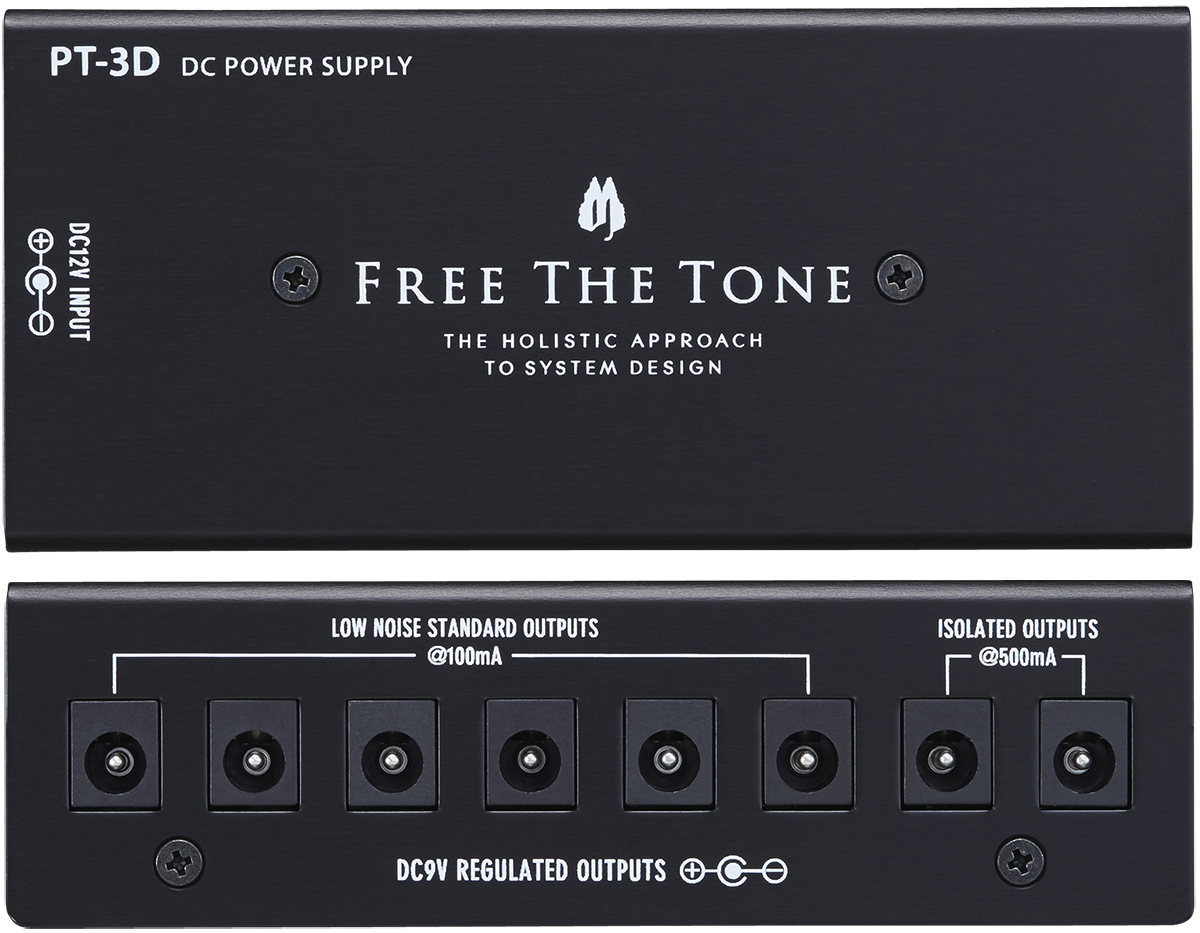 Although it is light and compact, the PT-3D furnishes two completely independent isolated output terminals (9 VDC/500 mA) and six low-noise standard output terminals (9 VDC/100 mA) and can power up to eight lines.
The PT-3D's isolated output terminals can supply current higher than 1 A momentarily required by some digital effects units on boot. After booting of the units, the PT-3D can stably continue to supply required amperage up to 500 mA.
This makes the PT-3D, which is designed to supply 9 VDC, applicable to effects units requiring high capacity current (such as DigiTech® WHAMMY DT™/WHAMMY 5™, Eventide® TIME FACTOR/MOD FACTOR/PITCH FACTOR /SPACE/H9, LINE6® DL4™/MM4™/FM4™, Strymon® TIMELINE/MOBIUS).