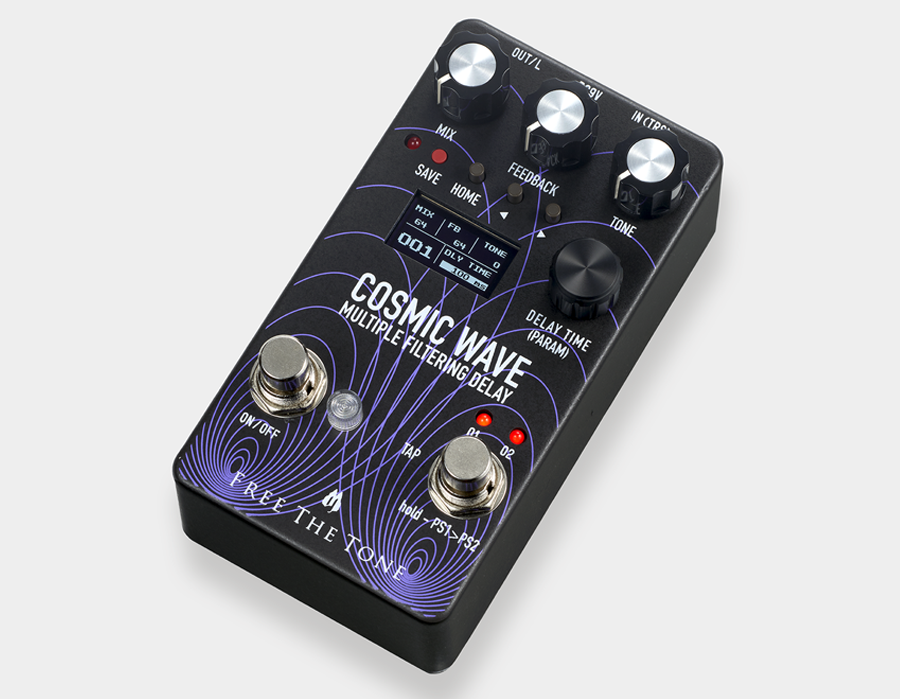 COSMIC WAVE CW-1Y Yen35,000.-
Welcome to the world of COSMIC WAVE!
COSMIC WAVE is a compact, but epoch-making digital delay with multiple filter functions. Using high-speed signal processing with a dedicated DSP and analog & digital audio circuits we perfected over time, this compact unit attains high sound quality equal to our FT-2Y FLIGHT TIME Digital Delay and FF-1Y FUTURE FACTORY RF Phase Modulation Delay. This unit's tone filter can process the delay sound to have a rich tone or conversely adjust it to be far from the original sound. The proprietary COSMIC filter creates an effect sound reminiscent of outer space, adding a new color to your delay sounds. Utilizing a new method, the newly developed reverse delay succeeds in producing a smoother, more musical reverse sound. In addition, we added a new function to adjust the number of output bits of the delay sound in 1-bit units, from smooth and high-quality 24-bit to rough 8-bit sound that contains distorted noise when the volume is lowered. You can reproduce the nuances of the delay sound used in the 1980s and 90s, and even the delay sound with the bitcrusher effect applied.
Enjoy the world of COSMIC WAVE with attractive new features.